What you see is not always what you get. Infringing LED balloon products are rarely safety tested and are usually of substantially inferior quality. They may easily become faulty or even cause significant injury. Button cell batteries are often easily accessible and pose a significant danger to children if ingested. When combined with saliva, the electrical current from the battery produces caustic soda that burns through the throat or stomach and can cause further damage to other internal organs.
We take consumer safety extremely seriously and it is our policy to investigate all information we receive about such products. We have a full-time team that is dedicated to protecting the illooms® brand and our customers.
From the moment illooms® were launched health & safety has been paramount. We have spent many years perfecting and protecting the design to ensure that our products continue to surpass all global health & safety standards and offer an unrivalled and leading-edge product. No part has been overlooked.
All illooms® products meet or exceed all relevant international toy safety standards and we have developed several safety features which are unique to illooms®: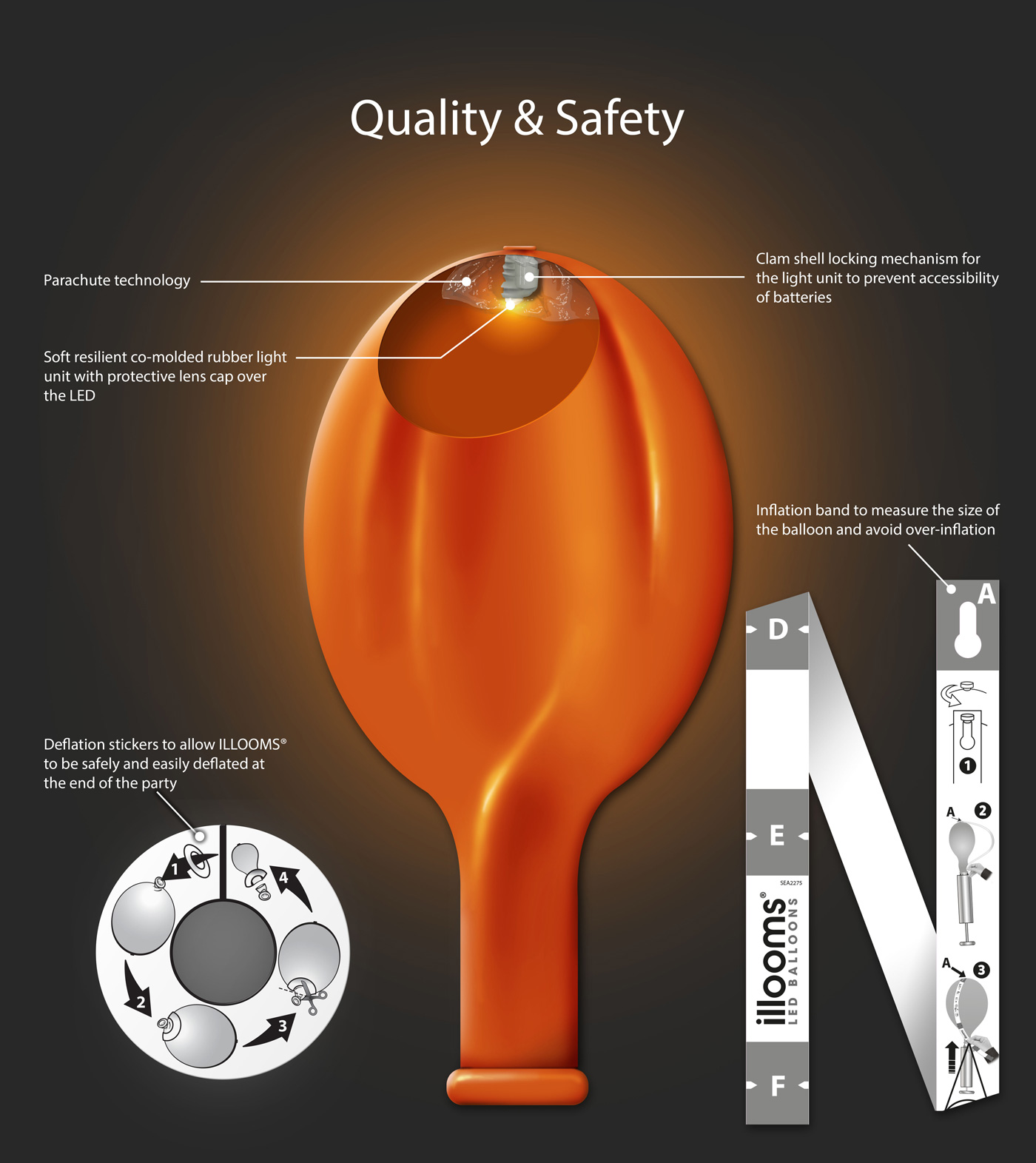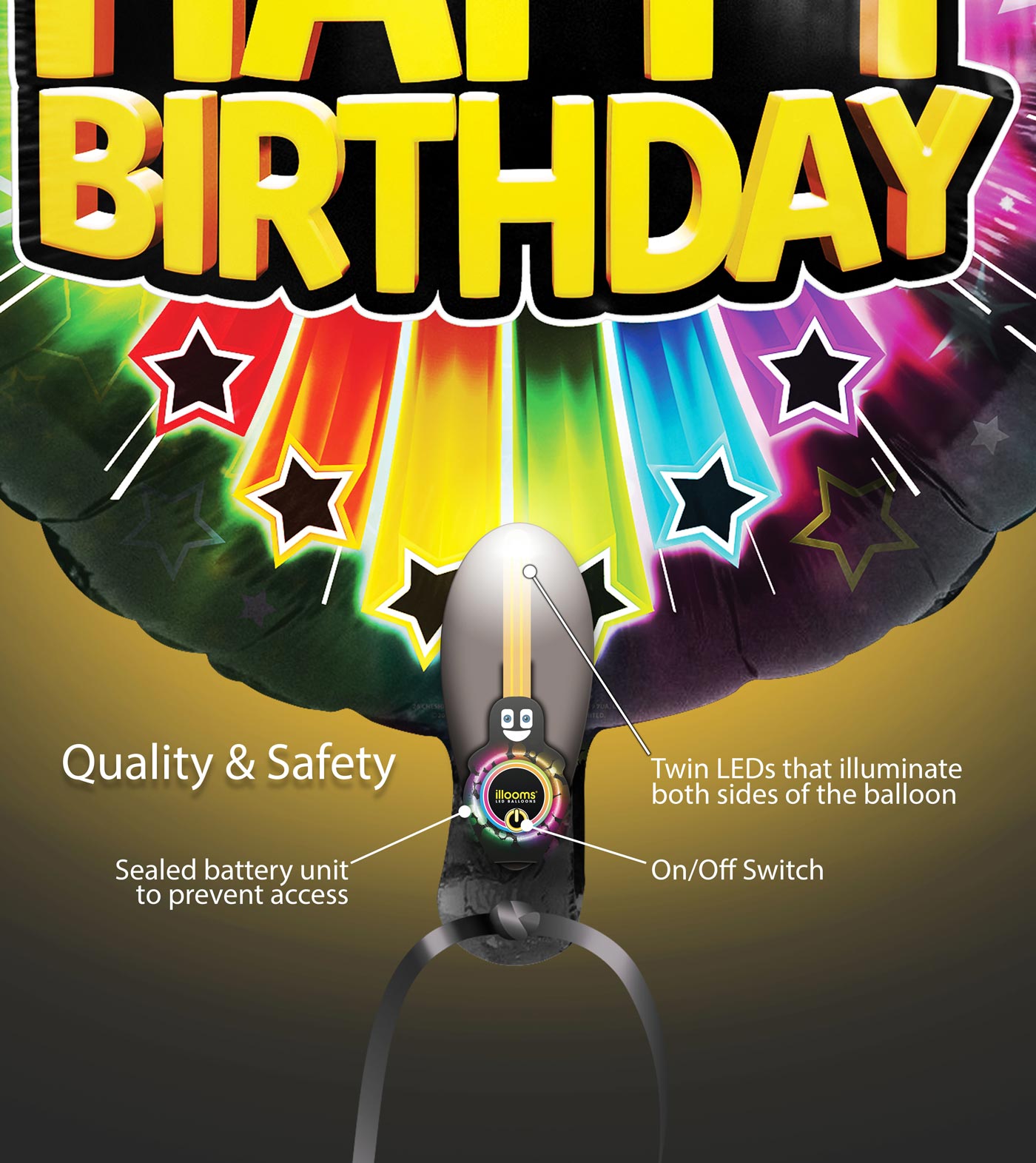 Flashing LED's have been independently tested to ensure they do not fall within the common trigger frequencies associated with photosensitive epileptic episodes.
The illooms® logo is the consumers' guarantee that they have bought a genuine illooms® product which has passed rigorous safety checks by not only our in-house QC teams but also independent accredited test laboratories specialising in toy safety. Selling non-complaint LED balloons could result in a fine or imprisonment. Be compliant – sell illooms®.
Don't take our word for it – please watch the episode on BBC1's Fake Britain, that highlights these dangers.
How can you help illooms®?
illooms® urge all customers, retailers, wholesalers and distributors to help us act to prevent such unlawful activity. Should you have any information relating to infringing light up balloon products, please do not hesitate to contact us. All information provided will be treated in the strictest confidence.
You can contact us with any useful information you may have at info@illooms.com.
Mail:
Legal Department
Seatriever International Holdings Limited
26 Cheshire Business Park
Lostock Gralam
Northwich, CW9 7UA
UK
Don't buy fake led balloons, buy illooms® – it's simply not worth the risk.